UP TO 100X HIGHER COMPLETION RATE THAN EMAIL SURVEYS
Polling Suite
The most robust polling suite with winning solutions for all budgets.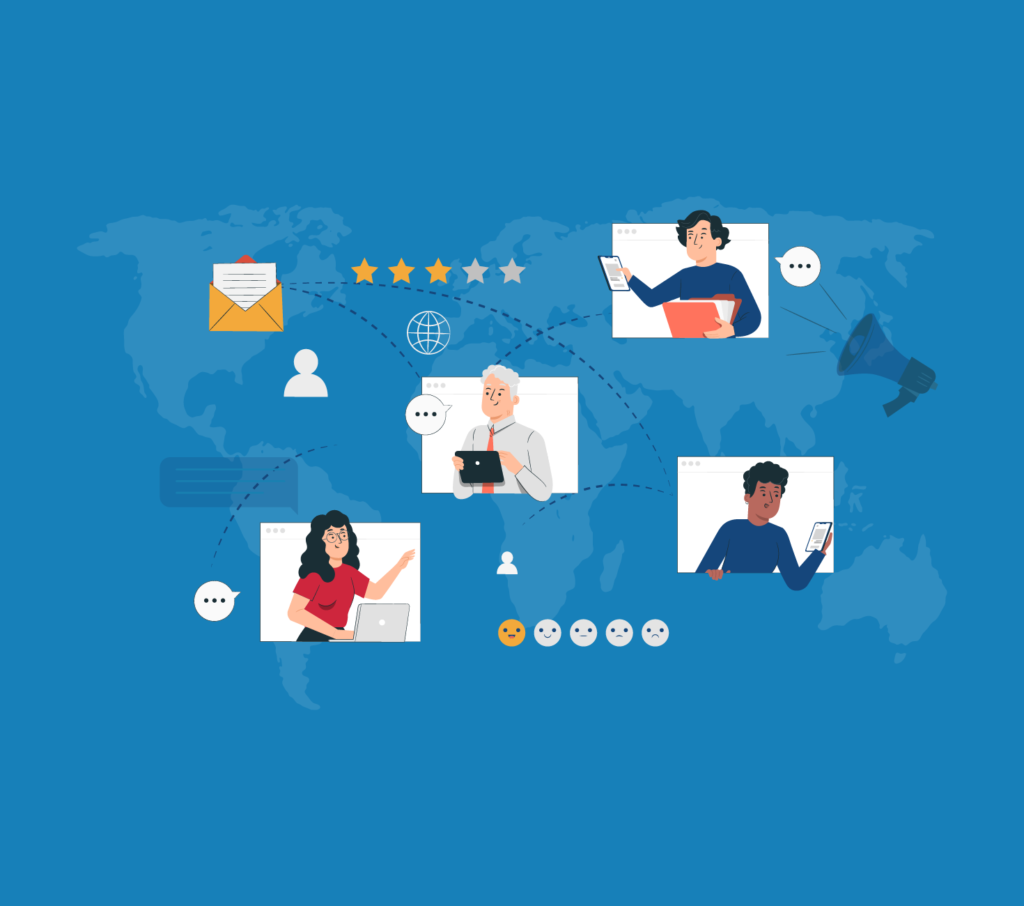 TEXT POLLING
Reach mobile-only voters 100% compliantly
Rapid deployment (send millions of texts per day)
Effective for both short Voter ID & longer Surveys
Automated responses based on keywords allow for complex branching logic
Measure name recognition, favorability & ad effectiveness (video and audio)
Link to online surveys with unique URLs
IVR AUTOMATED SURVEYS
Reach large audiences (40 million+ calls per day)
Quick turn around
Effective for both short Voter ID & longer Surveys
Both multiple-choice & open-ended responses
Randomize answers & set quotas for statistical viability
Complex branching logic for longer surveys
Professional Live Call Center Programs
Highest completion survey rates
Reach both landlines and mobiles compliantly
Most personal tool for high-touch voters
Extensive skip logic, Q & A rotation, and quota control
Voter ID, Longer Surveys, Persuasion & GOTV
List Procurement
Data pull based on a variety of identifiers –Party, District, Industry, Address, Zip code, etc.
Dedupe again previous lists
Cell and landline identifiers
Ability to append mobile numbers &demographic information to existing lists
Data Processing
Crosstabs
Viewable on dashboard
Data weighting
Significance Testing
Downloadable to a csv, xls or sav
How Industries scale in Their favor with Tele-Town Hall Events.
Political
Utilizes multiple methods, such as Live Calling, IVR's and P2P messaging to conduct accurate polls in a cost effective and timely manner.
Unions
The most robust member outreach solution for all budgets. Reach union members 100% compliantly, drive member recruitment, conduct surveys, votes and spread your message. Give your union the same tools used by successful outreach organizations around the world.
Government
Help conduct constituent satisfaction studies, as well as talking about current and future legislation and how they view your favorability.
Municipalities
Conduct constituent satisfaction studies, as well as talking about current and future service offerings and how they view the services.
Associations/Non-Profits
Use the Tele-Town Hall automated voice (IVR), P2P texting, or live call centers to reach and survey your membership on a wide range of topics.
questions? Ready to Start?
Elevate your campaign's impact and get out the vote with Tele-Town Hall's comprehensive communication solutions.

Try our platform today and discover how our communications platform can revolutionize your voter outreach efforts.
Already know what you want? Great! We can get you started today.