PERSONAL | CONVENIENT | COST-EFFECTIVE
Peer-to-Peer (P2P) Texting
A 100% compliant platform for connecting with prospects & customers through the most personal form of communication – texting.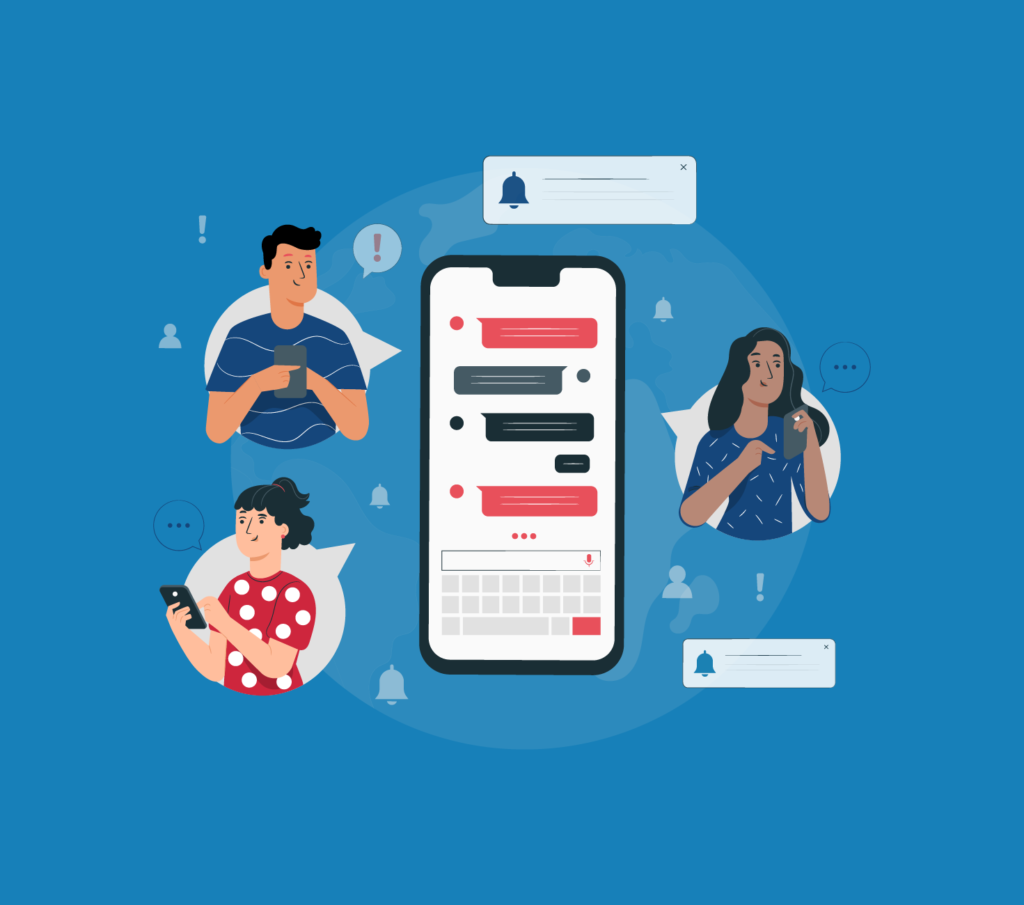 What sets P2P texting apart from other mass texting platforms? The most important aspect is that there is no consent required on the recipient's part, because all texts are sent manually, one at a time by a live human being
POWERFUL
Texting is a more effective call to action than television advertising, social media, email or direct mail.
REACTIVE
Response/action rates for P2P campaigns are significantly higher than other paid medias, often by a factor of 10x.
COMPETITIVE
Cost per action for P2P campaigns are typically 50% to 90% lower than for paid media campaigns, making it an extremely efficient outbound marketing channel.
TARGETED DATA
Access to 245 million consumer records.
CLICK TO CALL
Drive prospects to call your sales team.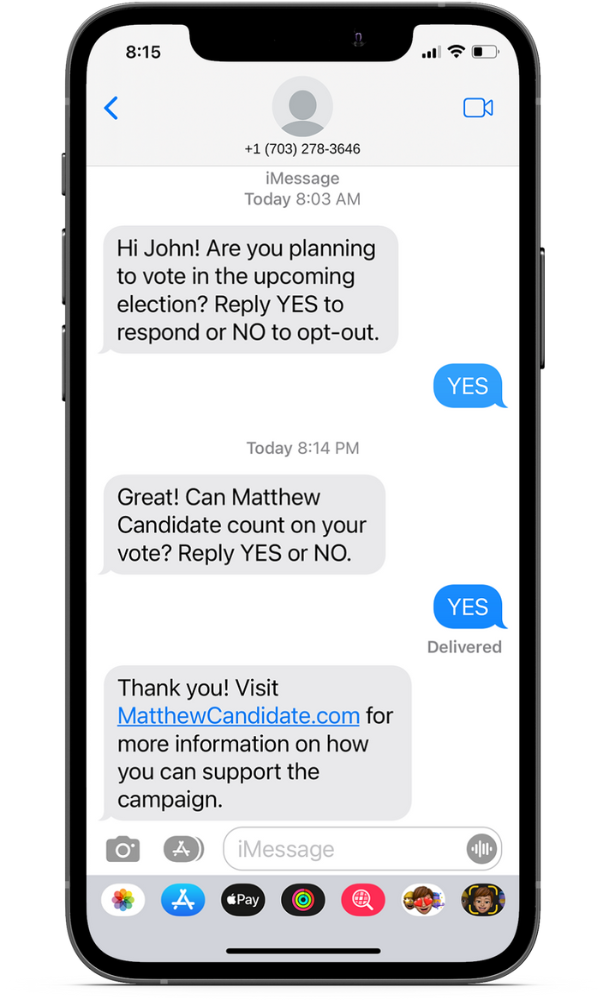 Why P2P? Simple, Easy, Fast
Traceable Links: Know who clicks to visit your site.
Picture/Video MMS: Catch your audiences attention.
Text MMS: Unlimited length & higher delivery rates.
Variable Data: Personalize texts with targeted data.
Auto Replies: Program keyword triggered replies
Why Tele-Town Hall P2P?
Send 8500 texts per hour, per agent
AI Keyword response with complex branching logic for surveys
Always 100% compliant
Access to 245 million consumer demographic records to supplement your contact list
Access to the National Do Not Contact Registry
Access to Professional Agents to rapidly deploy text campaigns
Real-Time Event Monitoring
Detailed reporting and statistics with all texts
99% of text messages are opened.
90% of text messages are read within 3 Minutes.
36% CTR (Click Through Rate) for SMS.
30% Response Rate for SMS.
P2P for Politicians

"Their P2P platform is great because of ease of use and increased profitability. The one feature I really love are traceable URLs because their competitors can't do that. To give an example: If you send out 50,000 text messages asking people to go to a landing site to read about your candidate; with other platforms, you don't have any idea if they do that. With that [traceable URL] you can say how many people clicked on your site. Politicians want to know that. That does happen."

– Will Westmoreland
How Industries scale in Their favor with Peer-to-Peer Texting.
Political
Lets you reach millions of people a day for your fundraising needs. Easily and quickly send campaign ads with MMS messaging, along with tracking click throughs, keyword auto response surveys, and GOTV with a polling location finder link.
Unions
Reach union members 100% compliantly, drive member recruitment, conduct surveys, votes and spread your message.
Government
Allow for updates on legislative work, events and more.
Corporate
Reach millions of customers in a day with customer satisfaction surveys and our automated keyword response system. Or prospect for new clients in defined geographic locations with access to up to 245 million consume records.
Municipalities
Get updates on municipality service changes, such as inclement weather, no trash pickup days, school closures, as well as other emergency notifications.
Healthcare
Helps with rapidly sharing urgent messaging when it is needed most. Refill and shipment notifications for the pharmacy, vaccine availability, blood drives, safety information and more.
Associations/Non-Profits
Reach your membership instantly on any topic or urgent matter. Peer-2-Peer texting offers a great two-way communications tool that provides immediate results and action. Get the word out on legislative alerts, Get-Out-The-Vote (GOTV) Efforts, dues & renewals, and membership alerts.
questions? Ready to Start?
Elevate your campaign's impact and get out the vote with Tele-Town Hall's comprehensive communication solutions.

Try our platform today and discover how our communications platform can revolutionize your voter outreach efforts.
Already know what you want? Great! We can get you started today.