SCALABLE | EFFECTIVE | INTEGRATED
TTH Video Webcast
Visually enhance your Tele-Town Hall events with fully integrated live streaming video, screen sharing, real-time polling and more.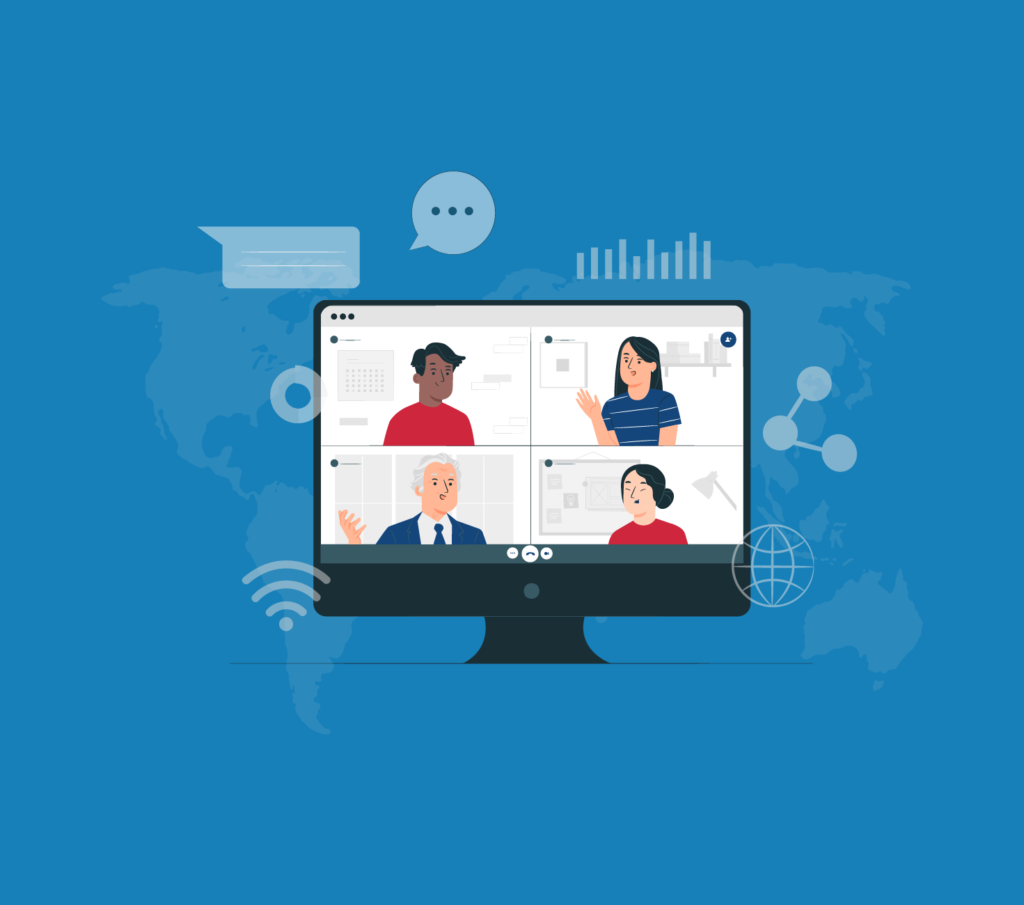 INTEGRATED POLLING
Includes both webinar registrants and tele-town hall callees.
INTEGRATED COMMENTS/QUESTIONS
Phone callees appear on speaker dashboard (after being screened), from both phone and web.
LIVE STREAMING INTEGRATION
Facebook Live! (and other live streaming options) delivered on a branded page within the Tele-Town Hall eco system.
Additional Features:
Webinar comments/questions appear in Webchat.
Full Zoom capabilities (recording, screenshare, etc.)
Webinar participant registration page
How Industries scale in Their favor with Web Conference Enhancement
Corporate
Engage with your customers without the high cost of building your own app. Use Wallet Pass to easily integrate with a POS system and implement your own loyalty program, as well as sending push notifications to customers alerting them of ongoing sales and events.
Municipalities
Offer a Directory of City services, with names, numbers and emails, along with direct links to town hall events, calendar and other city programs as they occur.
Associations/Non-Profits
A smart phone app that will update enrolled membership on any issue, or survey them about your offerings.
Education
A great alternative to the school notification apps, where parents can access all of their school's communications.
questions? Ready to Start?
Elevate your campaign's impact and get out the vote with Tele-Town Hall's comprehensive communication solutions.

Try our platform today and discover how our communications platform can revolutionize your voter outreach efforts.
Already know what you want? Great! We can get you started today.